To my Oklahoma bloggers out there, I am so excited you are here! Bekah has been working on this project for some time now and Holly and I are pumped to get to finally share details with you for how the Oklahoma bloggers will get involved. So put on your serving shoes and take a look below.
All throughout November, bloggers will be meeting up for good! #givethanksgiveback events will be taking place in the regions listed below - find one near you and get in touch with the blogger in that area for more information on their specific event and how you can help!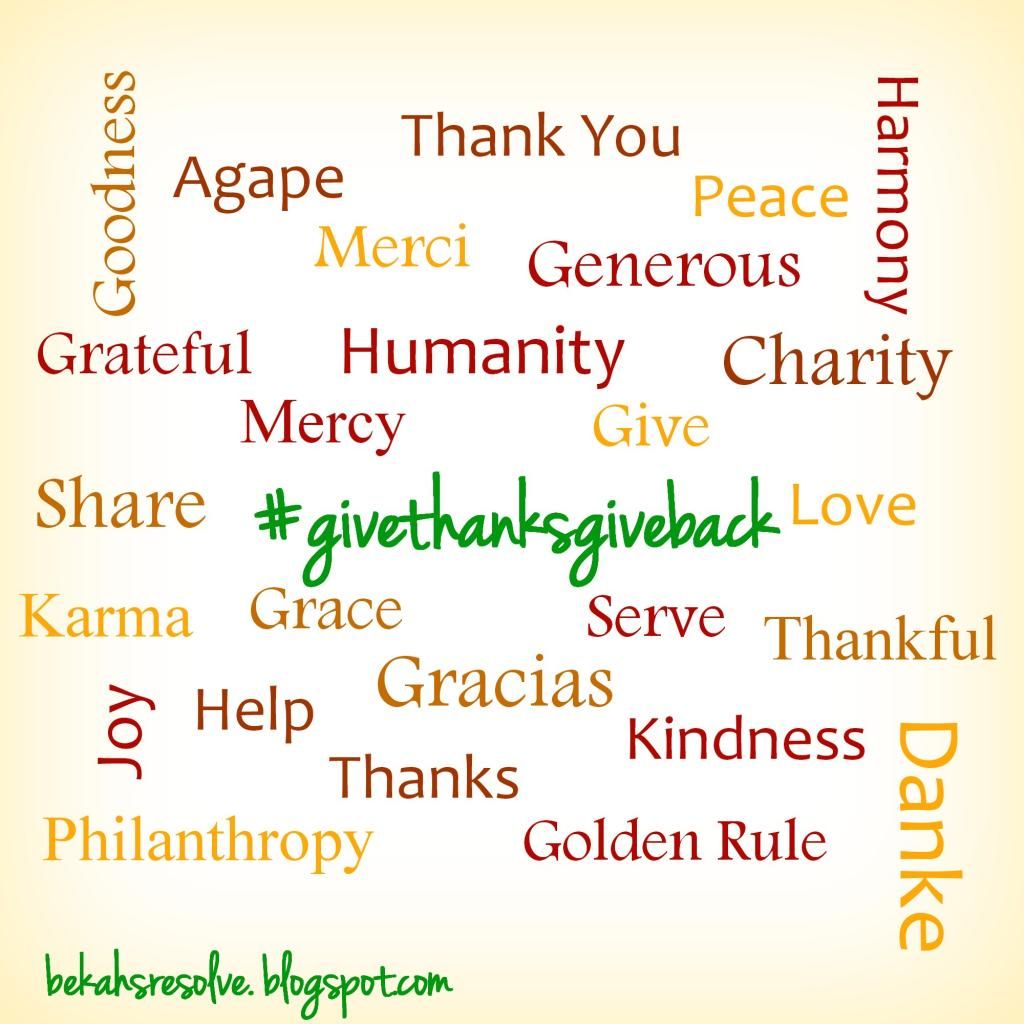 Don't see anything in your area?
Contact Bekah
to schedule your own #givethanksgiveback event!
Arkansas
Northwest Arkansas - MC Awesome
Georgia
Maryland
Baltimore - re•solve
Western MD - Nifty Thrifty Lady
Mississippi
Montana
Oklahoma
South Carolina
Texas
Virginia
______________________________________________________________
I'm so excited to be teaming up with all the lovely ladies listed above and thank you to Bekah for organizing everything.
Veronica
and I, Holly, are stoked to announce that we will be volunteering our time at
The Regional Food Bank of Oklahoma
(shout out to
Shae
!).
I hope that all of you OK bloggers can join us for an awesome day of giving and sisterhood. We will be volunteering our time on November 1 from 1 - 4 pm at the food bank. Signing up is easy - just
click here
and follow the instructions for registering as an individual, spots are filled quickly so if you know you want to join please sign up as soon as possible. Please RSVP to Veronica (mrsveronicaleeburns @ gmail dot come) or Holly (oklahomapepplers at gmail dot com) by October 25 so we have an idea of how many of you signed up and who to look for on the day of the event.
We would love to get as many bloggers as possible to join us. We know that weekends are precious family time so I would encourage you to bring your family along, as a matter of fact my husband will be joining me! The food bank allows volunteers ages 8 and over so kids can even be involved! And maybe more importantly for some of you, OU and OSU football are away that weekend!
The food bank will give us training the day of based on what we will be doing. Tasks can involve bagging/boxing food, assembling food kits, sorting and weighing donations, tagging bags, and cleaning. Please wear comfortable clothes and closed toed shoes (anyone with sandals or flip-flops will not be able to volunteer).
I hope to see many of you there and look forward to our day of giving.
-Holly