Blog Bestie: a friendship developed through blogging that is grown by communication outside of blog comments, sharing heart to heart conversations and in the best cases meeting in person. They have each other's backs, read each other's blogs and know about each other beyond the blog 'about me' section. They are best friends that met through blogging, simple as that.
There was a great period of time when I felt I didn't, and possibly wouldn't ever, understand what a blog bestie was or looked like. I felt connected to other bloggers and shared some back and forth email here and there. But I just didn't have that friendship level worthy enough to be deemed a "best friend."
I can't remember the order of these events but at some point Samantha, after chatting through email often, asked to Skype with me. Karla and I began a link up together which turned into lots of back and forth conversations over phone and email. Holly and I realized we both lived in Norman, and met up for lunch. And I realized those three events changed blogging for me.
Those three ladies have become my blog besties easily. I've not had the pleasure of meeting Karla yet by one day I know I will! Those three relationships, I'll admit scared me crazy at first. I'd never ever chatted with someone over Skype that I didn't already know...holy moly was that nerve racking. I thought I might not breathe as I walked to the restaurant to meet Holly. When Karla and I swapped phone numbers and really started planning the link up I felt totally out of my comfort zone. Each of those nerve racking moments was totally worth it.
I can't begin to explain how excited I was as I scanned the windows outside of baggage claim for Samantha and her husband. I was flapping my arms like someone's crazy aunt Betty welcoming her family. Basically I looked ridiculous. It was so weird though, I wasn't really nervous at all, just full on ecstatic that outside those panes of glass was this beautiful woman of The Lord and that in just moments I'd be able to HUG! Nearly two years of friendship all online and there we were.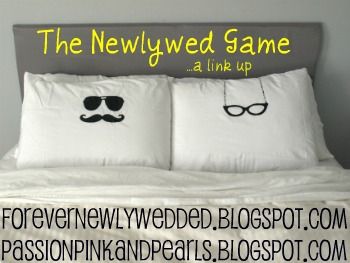 I fully believe the Lord uses the women on the internet to encourage one another and grow one another and develop incredible relationships! He is the author of these friendships hands down.
So when have you made a blog bestie? When you've finally been willing enough to share your heart and share your life with another. When, for some crazy crazy reason, you're willing to meet her in person whether it be at a restaurant just blocks from where you work or a plane ride away. That's when you know.
There's so many more of you that I've begun to have a great friendships with too! Please don't feel left out. These three ladies were the first to make the biggest impact in my blogging friendships but certainly are not the not the only ones. Thank you to all of the incredible women who have reached out to me and shared your heart with me. And thank you for listening to mine! I am so thankful for each of you.
And so now I ask you, have you made a blog bestie?