Three weeks from today is a special day.
That's right, VALENTINE'S DAY!
I'm one of those who has always celebrated Valentine's day, even when there was no boyfriend/husband to be had, I was out with my girlfriends. We made sweets, wore red and pink, and almost always gave each other Valentines.
The past four valentine's days I've spent with my main man and each one has been such a blessing and joy! Kevin and I don't do anything major for Valentine's day but I SO love our little traditions. Each year Kevin gives me red roses. I'm not talking a dozen red roses bouquet, no each year I'm given the number of roses for the number of Valentines days we've spent together...one year I'm going to be holding a TON of roses! This year I'll get FIVE!
Generally, I get Kevin his favorite candy and I write a sweet note to him. My husband's love language is words and every note I write to him blesses his heart more than I can even fathom. Writing them on pretty cards makes it even more fun.
So this year I am writing him a note on one of these lovelies, or maybe he'll get them all!
Katrina, sent me this beautiful cards she made and I could not be more thrilled!
These cards are stunning works of art, they're the perfect size, the quality of the paper is wonderful, and I probably would have taken ten times more pictures but I restrained myself. I'm highly considering framing one!
They are all watercolor and pencil illustrations.
Katrina, writes over at Katrina Illustration and Design and is a new sponsor of Passion, Pink and Pearls. See her over there on the right? I've so enjoyed getting to know this talented lady and I just had to show off her work to you. With Valentine's Day coming up, I know many of us are on the hunt for something pretty to write love notes on for our family, friends, husbands, etc. Look no farther. You can get Katrina's beautiful work on her etsy shop. Her prices are pretty awesome too, quality, hand-illustrated work and at a great price? Yes, please.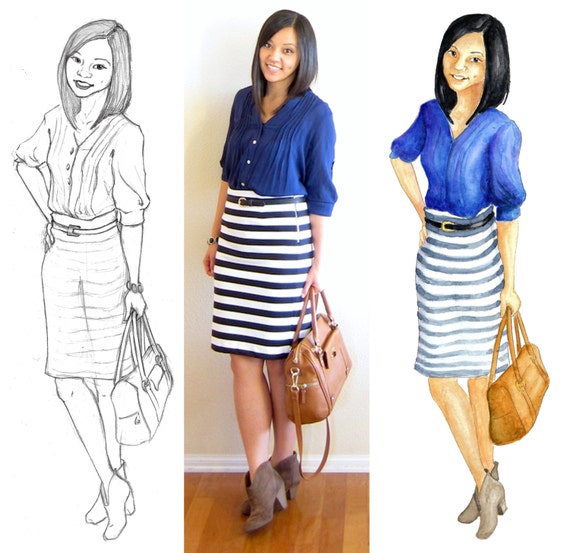 She's got plenty of other wonderful works for you to purchase as well. Just think of the beautiful things she could create for you blog! I've been daydreaming ever since I found her. I think her work is lovely and would make for some awesome blog graphics.

"Meet" Katrina next week here on the blog!