When Mallory and Stephanie started this fun monthly link-up I knew I was going to get my sweet man involved at some point. I've been so busy I haven't really done much link-ups here lately so I was really excited to get back into a link-up, especially one as unique and totally entertaining as this one. Thanks Mallory and Stephanie!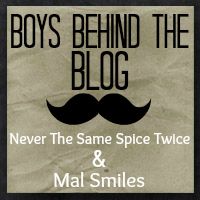 So without further adieu, the boy behind Passion, Pink and Pearls,
1) I'd build the ultimate man cave and travel! (after paying off debt, setting some aside for retirement funds, and buying a house, so with the $400k left haha). Veronica and I would fly to Hawaii and spend two weeks doing everything we dream of doing on the islands. Then, we'd set aside a room in our new home for a man cave with two large TV's, surround sound, LED lighting, Sooner memorabilia, and the nicest recliners.
2) My dream job is pretty close to the one I have now! Operational meteorology but on a regular M-F 8a-5p schedule to line up with Veronica (I wish!).
3) Hmm, I've had several over the years but I'd have to go with Hayden Panettiere (currently on Nashville) or Kelly Clarkson
4) Overall, my favorite sports team would be the Oklahoma Sooners. Favorite pro team would be the Dallas Cowboys.
5) My first one was bigccmfan. My go-to names were already taken so I settled on that one in 2001 or so (CCM being Contemporary Christian Music, a little nerdy I know).

Be sure to swing by this lovely lady's blog: