So Holly and I finally did it!
We've planned an Oklahoma blate for all you pretty blogger ladies in this great state.
We couldn't be more excited to actually see some of your lovely faces in person!
Check out the invite and details below and let us know if you can make it by commenting below!
And while you're here, grab the Oklahoma Bloggers button!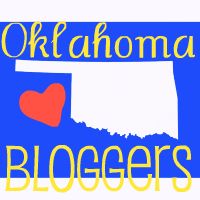 We are going to paint us up some pottery!
On Saturday, July 27th, 2013 (that's 10 days from now) at 4:30pm.
Painting costs $6 + the piece of pottery you choose to paint.
We will begin painting at 4:30 as the shop closed up at 6pm.
After that we will head to Blu in downtown Norman for some dinner and drinks!
RSVP by commenting below or emailing Holly or myself!
Can't wait!!!

Be sure to swing by this lovely lady's blog: