It's Tuesday and that means concept board time! Hip, Hip, Hooray!!!
I hope you caught Karla's last week because it was super fun and she's awesome!
And before that Becca's because it was yellow/gray and who doesn't love that?!
THIS week, I've got a sophisticated yet eclectic and more gender neutral bedroom for the fabulous Jaime over at Toby's Tails. Jaime is looking to update her bedroom, trade in the girly for the gender neutral so her man will feel more at home...which is even more important now because SHE JUST GOT ENGAGED! How exciting, right?! He did a super sweet proposal and she got a beautiful ring! Go congratulate her!
What is your design style or vision?
I would love to see an iron bed in my bedroom. Possible white/neutral bedding with accent colors in the decor... I have an eclectic taste (not everything has to match)...
What are you overall goals for this space?
I would just love to make my room more neutral for my boyfriend and we both LOVE the iron beds. Functional and simple pretty much defines us.
Next up we have some images Jaime sent me links to that she just loved. --->
And one piece of furniture she wants to keep in the design:
I pretty much adore her furniture piece she already has so there's no reason to get rid of that beauty!
Surfing around Jaime's blog, I came upon a post she did on her living and fell in love with one of the photographs she took --->
Yellow is uplifting, bright and cheery while navy is luxurious, deep and charming...the two together create a masterpiece for any room, and a romantic getaway for a bedroom.
Jaime said she wanted a cool look with neutrals yet pops of color...I think theses pops of color will be the best to accent her room and bring a touch of femininity and masculinity into the room.
Concept Board:
***Don't forget to swing by the link-up and LIKE my board!!!***
The idea for Jamie's room was sophisticated, eclectic, charming and luxurious.
A charming bed frame with deep, rich yellow and navy in the accents with luxurious bed spreads and soft plushy blankets.
Jaime mentioned she could paint in her rented place but she would have re-paint when she did move so I opted to not paint. The SW color sin this case serve more as a color concept for the overall atmosphere of the room. The neutrals are in the basics and large piece of furniture while the colors are brought in through the accessories like the lamp and throw.
I also tried to blend femininity and masculinity in the bedroom so her soon to be husband will love it as much as she does.
What do yall think?
What would you change?
Sources:
Bed: Option 1 ($499) or Option 2 ($299) Option 3 (Search Craig's List) Option 4 (My personal favorite, featured on the board)
Tall Dresser: Option 1 (1,099.00) Option 2 (249.99)
His Nightstand: Target ($264.99)
Mirror: IKEA ($40.00)
Bench: Kirklands ($169.00)
Yellow Sheers: Khols ($23.99)
Pillows: Yellow-World Market ($22.99) Blue-World Market ($8.99)
Throw: Pier One ($29.99)
Bed Spread: Pier One ($129.99)
Nightstand Lamp: Tuesday Morning ($39.99)- His & Pier One ($39.99)-Hers
Vase: Target ($16.99)
Rug: Kirklands ($59.99)
Jaime's budget was less than $2000.00...all of the above came it at $1396! Under budget!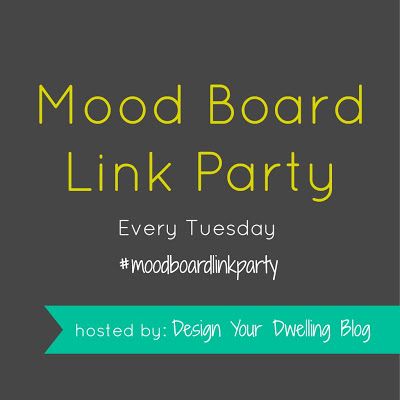 ***As always, my best suggestion is to search local store, local thrift store/consignment stores, garage sales, etc for furniture pieces that could be revamped or used in your space. You never know what you might find and often for a fraction of the price!***
And if you want a room of your own done, then fill out this form!

Be sure to swing by this lovely lady's blog: