I very recently learned that Mrs Holly from
Oklahoma Pepplers
lives right here in Norman!
How on earth did I not already know this?!
Shae from
Sprinkles and Glitter
whom I follow lives nearby. Finally, Alana from
Life&Times of the Intelligent Blonde
whom I've been following for a while
lives about an hour away. Putting this all together, I can't believe I haven't thought about setting a time to meet everyone sooner!
Thanks to the amazing help of
Holly
, I'm putting this thought to reality!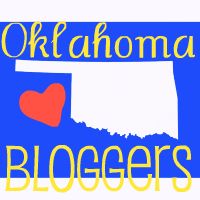 SO here's the plan:
Please
link up
below so we can all find each other.
Follow
your fellow Okie bloggers!
Grab the
button.
Spread
the word with instagram and twitter!
Then fill out
this form
so I can get an idea on where everyone lives and get
contact
information.
I'll try and put together a plan for an
Oklahoma blate
.
We'll actually
meet
each other in real life!
Link up!


Ps: Anyone else know of anyone already organizing Oklahoma blogger events? If someone is already doing this for Oklahoma bloggers, PLEASE tell me! I'm apparently not following them... and haven't heard of any being coordinated...and most certainly don't want to step on any one's toes about it. I just want to meet some bloggers in real life! Have yall hear of Oklahoma Women Bloggers? I feel so out of the loop.
****PS: I have NO idea how the "back link" thing became required on the link-up...my apologies! Clearly, I'm no good at creating a link-up gizmo. I think if you put the button on your blog somewhere, you should be fine! Let me know if you're having problems.