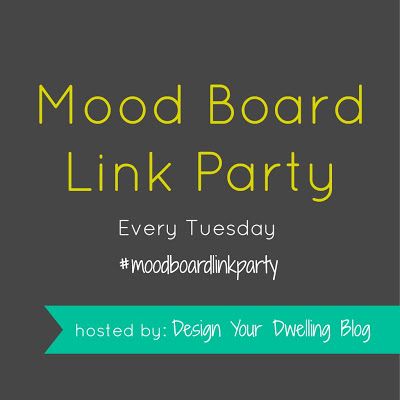 I'm linking up with
Beth
again to share with yall a little something I've been working on for the lovely
Becca at Faith, Love and Babies
. Becca shared a little while ago that she's been in a big debate deciding on paint colors for their kitchen, when I offered a little help I was so excited that she gave me the opportunity. Her one request was to not change her new and lovely wooden floors, of course I wouldn't touch those...who doesn't love wood flooring?
Becca's Test Spot
What is your design style or vision for this space?
Gray and yellow
What is your overall goal for this space?
I just want to pick a dang color and for us both to like it at the very least.
Becca mentioned that she had a hard time finding some inspiration pictures for her idea but I did some searching on
google
and found a few that worked along with her concept and thoughts.
Inspiration Photos:
So with Becca's information and the above photos for inspiration I created a concept board for Becca's kitchen makeover:
I think the biggest change for Becca will be the paint colors she's looking at. Yellow and gray are a fantastic combination as they are both cool colors and create a fresh, clean and contemporary look however you have to be careful with the temperature of each in order to best have them compliment each other and open up your room.
I chose a cool gray and light yellow. Together they will open up their space and create a bright and cheerful room. With gray and yellow as the dominant colors, the accent colors I chose to bring is a variety of blues that have a base in the gray hue.
Some of the accessories are out of our ideal budget, my best solution to this is some always awesome Goodwill shopping. Don't diss on Goodwill shopping, I've bought several vases from there and painted them the colors I wanted for a heck of a lot cheaper!
Resources:
Sherwin Williams paint colors
Kitchen Print: ParadaCreations on Etsy
Print Frame: Canon (but you could definitely do a Hobby Lobby coupon and get it cheaper!)
Chalkboard Jars: PierOne
Ombre Placemarts:
Target
Rug:
Ballard Designs
(if her budget was endless and her kitchen was big,
this rug
would have been SO fun!) (another cheaper option
here
)
Yellow Baker Dish:
PierOne
Pitcher/Vase:
Amazon
Yellow Measuring Spoons:
Amazon
Soap Dispenser:
Amazon
Kitchen Towels:
Amazon
Have any questions about something you see? Leave a comment and ask away!
Want to have your own FREE concept board done? Fill out THIS form!
Come back next week to see Mrs. Karla's Concept Board!