First,

I have to say it is a super honor that I'm getting to co-host today's link up with these two lovely blogs!

SO EXCITED!!!!

Please link up and meet some new friends!

Second,

And in other news, Kevin and I are going to

Chicago!

Next week!

We want your help!

What are the go-to places? Favorite restaurants? Must see tourist spots?

Any advice you have for us, send our way! We will only have a day there but we want to see and do as much as we can. After our day trip there we're spending time with his sweet fam so that's pretty much awesome too. YAY for vacations!

And Third,

11

months!

That's right, Kevin and I have been husband and wife for 11 months now! WOW! When people say life flies after school they sure weren't kidding...I can't even fathom how fast the months have gone...we're almost to a year...like really, really close! SAY WHAT? Get ready for June because I'm sure there'll be all kinds of wedding memories, marriage posts and one year wedded fun.

Ready GO!

Leave a comment with your suggestions

and link up your blog!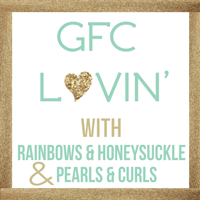 The Rules:
1. Link up both your blog and your Bloglovin' below! Be sure to visit some other links as well to make some new friends!
2. Follow your hosts and co-host and leave us a comment letting us know you followed so that we can follow you back!
3. If you're interested in co-hosting, you can
fill out this form
! :)

Be sure to swing by this lovely lady's blog: